5 Mil Black Nitrile Gloves (Exam Grade)(1000 ct)
Regular price
Sale price
$70.07
Unit price
per
Sale
Sold out
Unparalleled Protection and Style: Discover the Power of 5mil Black Nitrile Exam Gloves!
🔒 5mil Thickness: Engineered for unwavering durability, our black nitrile gloves boast an impressive 5mil thickness, providing an unbeatable shield against tears and punctures.
🖤 Sleek Black Color: Elevate your professional image with the sleek and stylish black color of these gloves, setting you apart while ensuring top-tier protection.
🌟 Premium Nitrile: Crafted from premium nitrile material, these gloves offer superior resistance and flexibility, making them an ideal choice for diverse applications.
🖐️ Enhanced Dexterity: Achieve unparalleled control and tactile sensitivity, enabling precision in even the most delicate tasks.
✅ Textured Grip: Our gloves feature textured fingertips, delivering an exceptional grip in wet or slippery conditions.
🚫 Latex-Free: Perfect for those with latex allergies, these gloves are hypoallergenic and latex-free.
🔬 Versatile Utility: From medical examinations to laboratory work, mechanics to tattoo artists, these gloves excel in a wide range of professional settings.
🎯 Ambidextrous Design: Enjoy seamless wearing with gloves designed to fit both hands effortlessly.
🧼 Beaded Cuff: The beaded cuff ensures a secure fit, minimizing the risk of roll-downs and maintaining optimal hygiene.
💡 Unleash Your Potential: Unleash your full potential with gloves that offer exceptional protection without compromising on style.
Transform your safety gear into a fashion statement. Elevate your protection with our 5mil Black Nitrile Exam Gloves. Order now to experience the perfect blend of safety and sophistication.
1 case = 10 boxes = 1000 ct
Share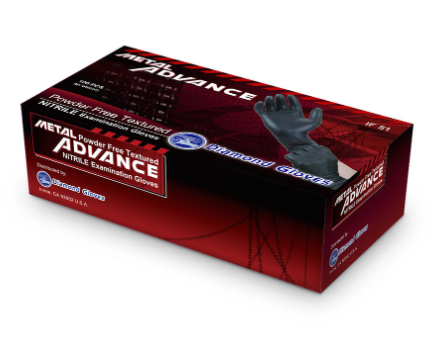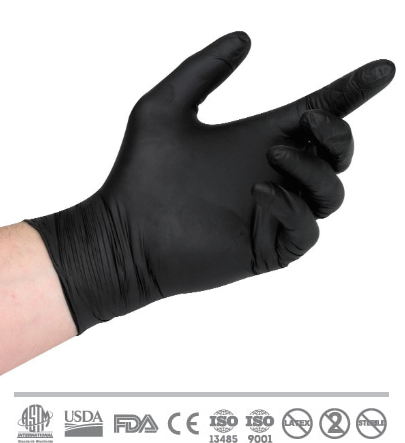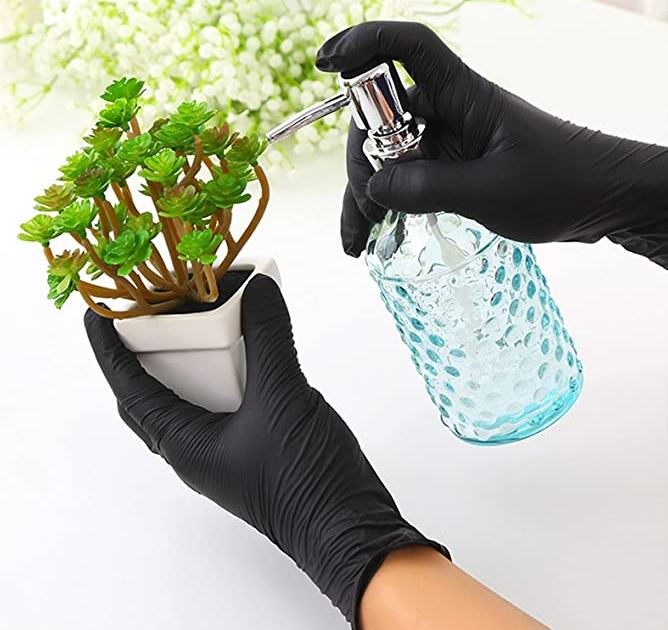 All around great company and product
Tony and this company are top notch! Always great customer service, deliveries are always quick and product is great!
This is the only company I will buy gloves for our business. Excellent quality and always available for shipment.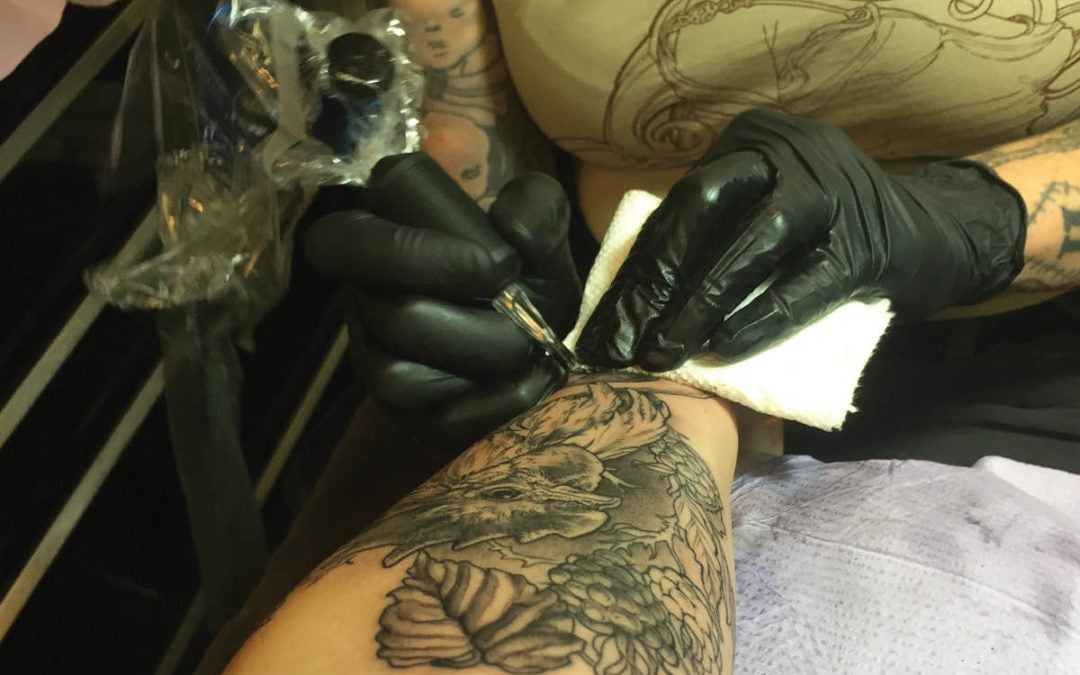 Perfect for All
types of applications. Black Nitrile Gloves are great glove for Police, Fire, EMS and Tattoo. The response from our customer's has been nothing but positive feedback.